Last Week in Church History (Feb 6th - 11th)
This week we remembered a Welsh Pentecostal missionary to Italy, a Bishop who learnt Irish, one of the earliest Welsh saints, a New Testament prophet and apostle, and one of the great leaders of the first Welsh Revivial. (I've written the prayers this week, except for 10th Feb, which I've adapted quite a bit from a traditional collect.)
6th February — Ps W.R. Thomas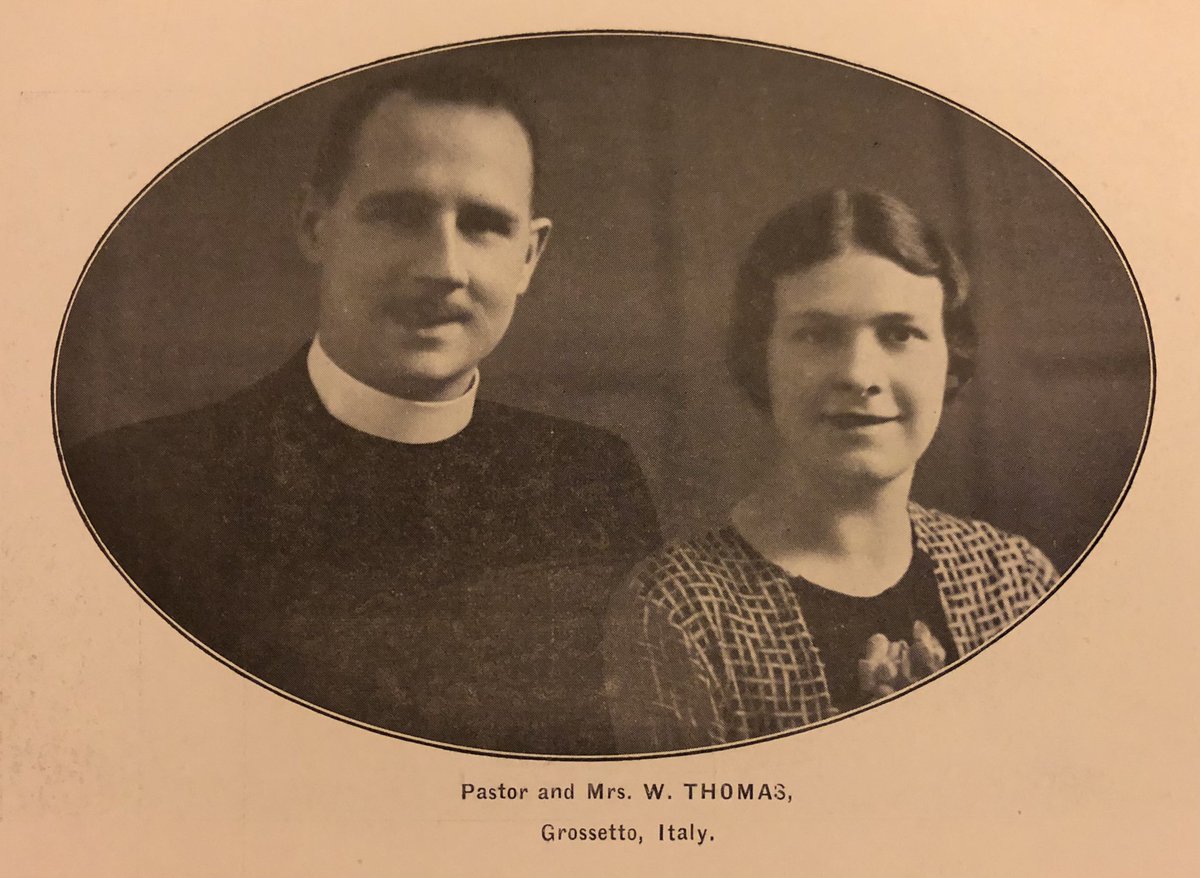 On this day, Ps W.R. Thomas went home to the Lord. In his teenage years he was a noted rugby player and equally noted for the mischief he caused around the local area. But, aged 16, his mother finally persuaded him to come to an evangelistic meeting in the Swansea assembly.
Struck by the Word, he tried to leave quickly. But one of the deacons stopped him in the doorway and invited him to come to the Lord. William broke down in tears. He wrote: 'My heart was seeking a greater satisfaction … then Jesus met me & His love & beauty transformed my soul.'
In his early 20s, the Lord used him in evangelism and church planting around the UK. Then, aged 23, he was called through the prophet to go to Italy in 1933.
The next year, however, the Italian government banned Pentecostal worship. Undeterred, Ps Thomas & the Italian saints threw themselves into personal evangelism, and (encouraged by miraculous healings & prophetic rescues) the (eventually underground) church grew.
As the church faced increasing persecution during Mussolini's years, the Lord was at work purifying His church and increasing it in spiritual strength.
In May 1940, a women suddenly prophesied in a service: 'My servant Thomas, go home, pack your bags, and go back to your home. I'm bringing you here in the future, but not forever.'
As a result, Ps Thomas & his family got out of Italy just before the police arrived at their house to arrest them, because Italy was declaring war on the UK.
While Ps Thomas was out of the country, the Lord preserved his flock in Italy. On Easter Sunday 1943, a prophecy told them to go and praise God in the countryside. They went, and while they were out of the town, the allies bombed it, killing hundreds. The Lord saved their lives.
After the War, Ps Thomas returned to Italy and was used by the Lord in planting and building up assemblies all over the country. Within 7 years there were 51 assemblies. And they continued to grow.
Ps Thomas was highly regarded as a Bible teacher and wrote several books in Italian. Eventually he came back to the UK as president of the Apostolic Church.
Ever-faithful God, our Rock and refuge in times of trouble: preserve and strengthen us in danger and hardship as You did William Thomas & the Italian saints, and cause us ever to find true satisfaction in the love and beauty of Your Son, our Saviour, Jesus Christ. Amen.
7th February — William Bedell, Bishop of Kilmore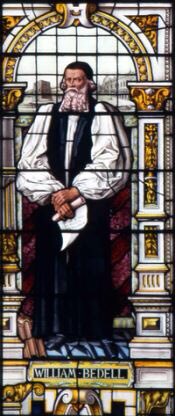 On this day, the holy Lord Bishop of Kilmore (in County Cavan), William Bedell, died from the sufferings of a cruel imprisonment and was received by the True Lord and Bishop of our souls into glory.
In his youth he studied at the newly established Emmanuel College, Cambridge where he found a mentor in William Perkins. (Emma was, in those days, a thoroughly Puritan institution.)
Elected a fellow, Bedell became catechist for the students of Emmanuel, teaching them Christian doctrine. (Just as Perkins did at Christ's and Lancelot Andrewes had done at Pembroke.)
He translated the Book of Common Prayer into Italian and moved out from Cambridge to become rector of a village in Suffolk. But after 12 years of parish ministry, he was sent to Trinity College Dublin as Provost, where his greatest significance began.
Bedell saw the best way to advance the Reformation in Ireland was through the Irish language. He wanted to train ministers to preach the gospel in Irish. So he learnt Irish, brought in an Irish teacher for the students, & introduced Bible readings & prayers in Irish to chapel.
When he was made Bishop of Kilmore & Ardagh, he commissioned the translation of the Bible into Irish, and refused to appoint any minister to a parish who could not speak Irish. He rebuilt ruined churches, addressed abuses, and insisted on proper pastoral care of the people.
He faced huge opposition from all sides for preaching in Irish and attempts to stop the Bible translation. But Bedell was undeterred. The Irish people of Kilmore and beyond needed to hear the gospel and worship God in their own language.
The godly bishop lived a very simple life, walking long distances to minister to the furthest corners of his diocese. He also wrote a catechism in Irish to teach the people the faith.
When the Irish Rebellion of 1641 broke out, he refused to leave his flock or hide away. He was initially treated kindly and his house became a refuge for many fleeing from the rebels. They even supplied the bishop specially with bread & wine for Communion.
But when the rebels eventually demanded that he turn out everyone who had taken refuge in his house, he refused, and was taken captive, being held in very miserable conditions. He died from typhus which he caught in prison.
His last words were: 'Be of good cheer; whether we live or die we are the Lord's.' At his funeral, the Catholic priest of the rebels cried out: 'O may my soul be with Bedell's.'
O Father of mercies, who cares for the needs of all Your people & sends out Your Word to the ends of the earth: grant that we, like Bishop Bedell, would see & care for the needs of Your people, willingly suffering for their good, that Your church may be built up in truth & love.
9th February — Teilo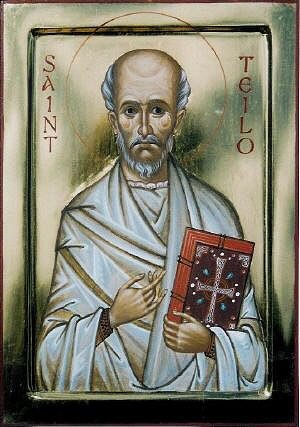 Today Teilo left Llandeilo (i.e. Teilo's church) for heaven. Teilo founded Llandaff cathedral and was a friend of St David (whom he helped chase away an Irish pirate). Teilo served Christ's church in Wales, Cornwall, and Brittany.
Teilo seems to have planted more than 25 churches. He was also well known for his holy life, and many disciples came to live in Llandeilo to study under him.
King of Kings and Lord Most High, who reigns over the nations of the earth and stills the waves of the sea: grant that as Teilo served you in his generation, we may serve you in holiness in ours, and that wherever we go, over land or sea, our lives may glorify your holy name.
10th February — Silas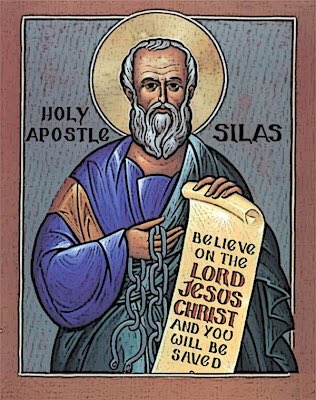 Today we remember Silas, missionary companion of Paul, and a prophet (Acts 15:32) and later apostle (1 Thess 2:6, cf. 1:1) in the early church.
Almighty God, by whose grace Silas was raised up as a prophet and apostle to proclaim the freedom of salvation through faith in Christ: release us from the prison of sinful desires that we, like him, may lead others to Christ.
11th February — William Williams, Pantycelyn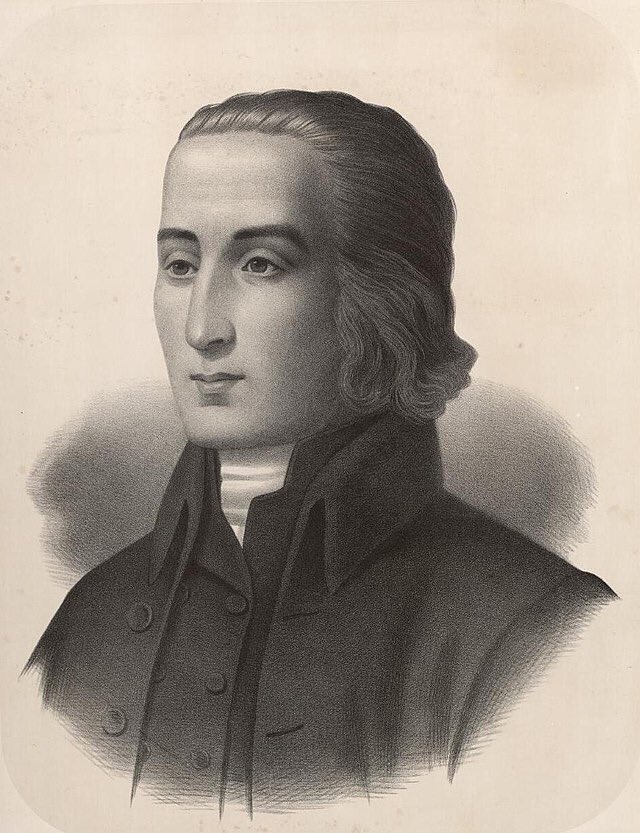 I know I normally give you people's heavenly birthdays (a.k.a. the day they died), but today it's an earthly birthday, for on this day in 1717, the great leader of the Welsh revival and hymn writer William Williams Pantycelyn was born.
Raised as a dissenter (his father was an elder in a dissenting chapel), it was through a sermon in an Anglican churchyard which he happened to be passing while he was a medical student that Williams came to faith in Jesus.
Giving up his medical studies, he returned home and helped spread the revival message. When he turned 23 (the requisite age), he was ordained as a deacon in the Church of England.
As Curate of Llanwrtyd, Williams' preaching was powerfully anointed by the Holy Spirit. When Howell Harris heard him preach he said he was 'so filled I could not help jumping and dancing as David before the Ark.' And 'with him is amazing power. He burns with love and zeal.'
But the Bishop heard about Williams involvement in the revival and refused to ordain him as a priest. Yet, as Howell Harris wrote in his diary, 'Souls are daily taken by brother Williams in the Gospel Net.' Instead of the priesthood, Williams became an itinerant preacher.
In 1744 Williams was put in charge of the (Calvinistic) Methodist societies of Cardiganshire. It was also in that year that he published his first collection of hymns. He would go on to publish 30 collections of hymns (3,000 hymns in all). But his priority was preaching.
One academic described Williams' hymn writing like this: 'The cross is its centrepiece, and triumphant love is its result.'
One of his hymnbooks even helped spark off a fresh revival all over Wales when it was published in 1762.
We remember him for his hymns, but in his day he was a preacher, leader and organiser among the Calvinistic Methodists, and significant theologian, all while running the family farm. Interestingly, he also describes speaking in tongues in prayer meetings during the revival.
O Great Jehovah, You hold us in Your powerful hand: guide us as You did Your servant Pantycelyn, that we would know Your mighty strength in our weakness, feed upon the true Bread of Heaven, and that now and in our final hour You would bid all our anxious fears subside.